At the Music Clubhouse, we welcome all students, from the young beginner in our Piano Detectives Club to the artist musician student seeking great depth in music study. And we have the expertise to create unique learning experiences for every student in between.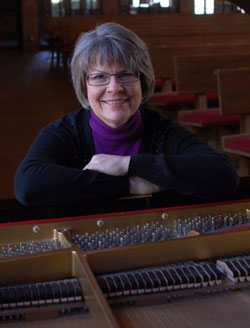 Our SingFirst Music and Movement Classes provide music-making opportunities for our youngest children with their parent/caregiver. We offer classes at three levels:
Birth to 18 months (available starting January 2023)
18 months through 3 years
3 to 5 years (available starting January 2023)
The depth and experience of our faculty allows us to engage students of all backgrounds. Find a program that is right for you:
Youth grades K-12
Adult beginners and "re-starters"
Artist musicians and future piano majors
Parents of piano students
College students continuing lessons
College music majors needing class piano help
Piano hobbyists
"We understand that what we put into our work as teachers is bigger than music, that daily we offer something that inspires and shapes a student's life." – Janet Hart, Director
Ready to get started?