"I wish I hadn't
stopped my lessons."
Do you need a refresher from your own piano lessons long ago and an update on how piano teaching has changed? This program can offer insight into your student's study so you can help him or her with efficient practice techniques.
Do you sometimes get frustrated trying to help your child during piano practice at home? Do you wish you had some basic piano and music knowledge that would help you understand what and how they're trying to learn? Would you like to learn more about how to motivate your student?
Maybe you would just like to experience what your child experiences in a lesson—what it's like for kids to engage in the complex multisensory learning experience of piano study.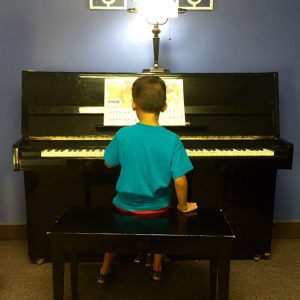 The Parent Support Program is a mini piano course for parents:
Four 30-minute lessons.
Reduced rate on lessons.
Scheduled in consecutive weeks or over the course of a semester.
Parents can attend the sessions together.
Parent works with teacher to determine content.
The program will help you foster good habits in your student in between lessons AND introduce you to the concepts and skills below:
What good technique is, with instruction about hand position, sitting position, fingering, posture and movement.
An introduction to rhythm—time signatures, note values, ties, tempo and metronome use.
An introduction to the grand staff and its symbols and notations—bass and treble clef, key signature and dynamic markings
How to approach starting a new piece.
Simple music theory.
Talk to your student's teacher about enrolling in the Parent Support Program.
Need more information? Please contact us and we'll answer any questions you may have or send you additional details about our programs.