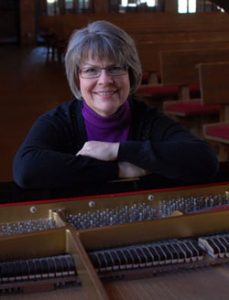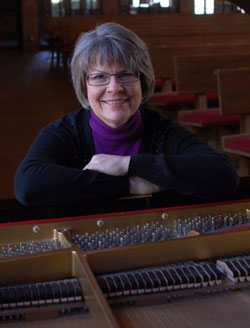 Janet Hart has more than 30 years of experience in teaching music and piano. She studied piano pedagogy with Frances Clark and Louise Goss, creators of the Frances Clark Piano Library, in working toward her Master of Music degree at Westminster Choir College in Princeton, N.J.
Her degrees in piano performance and pedagogy are the foundation for her professional goals to teach, enjoy and share musical experiences with others.
After graduating from Westminster, Janet served on the music faculty of Oklahoma Baptist University for six years, teaching private and class piano and piano pedagogy. She also has taught courses in piano pedagogy and class piano at the University of Kansas.
In 1995 she founded what would later become known as the Music Clubhouse®, now enrolling more than 150 students in private piano study and Piano Detectives® Club, a beginning piano experience. She teaches many of the classes offered as well as numerous private piano students.
Currently Janet is active in a number of professional music organizations, including Music Teachers National Association and the Kansas City Music Teachers Association where she has served on the executive board. She has been a clinician for the Frances Clark Piano Library and has delivered workshops for piano teachers in the region. In 2021, she and colleague Dr. Christy Miller published The Piano Detectives Club, an innovative first-year group piano curriculum she has developed and tested at The Music Clubhouse.